About Enlyte
Transforming Today, Navigating What's Next
Enlyte helps light the way forward through times of disruption and change to meet the needs of every client with a dynamic range of technology, services and solutions for every stage of the journey—from incident to outcome
Enlyte Family of Businesses
Bringing Together the Best of the P&C Industry
At a time of rapid change, increased complexity, and disruption in the P&C industry, Enlyte is here to shine a light on the path ahead. Helping clients not only transform today but navigate what's coming next. Through our Mitchell, Genex and Coventry businesses, having worked side-by-side with clients over decades, Enlyte offers a unique perspective, based on what we have seen together and what we see ahead. Long-term relationships based on trust, supported by people, technology and data that bring clarity to complex challenges and new opportunities.
Contact Us Today
The Enlyte commitment
Working Together To Guide & Inspire
Every day our people focus on making the journey from incident to outcome smarter, simpler and brighter. Helping those who help restore lives by making it easier to navigate the complex road to recovery through advanced technology, insight, and expertise. Mixing wisdom with sparks of ingenuity to break through barriers, eliminate delays, and ease frustration. Meeting the unique needs of our clients with flexible thinking and responsive solutions. Working together as one team fully dedicated to transforming today and navigating next.
Enlyte Leadership
A Leadership Team Committed to Industry Stewardship
Enlyte brings together a dynamic leadership group with decades of unparalleled experience across all corners of the P&C industry. Together, they are authoring the story of a new company dedicated to transforming today and navigating next.
Meet The Leadership Team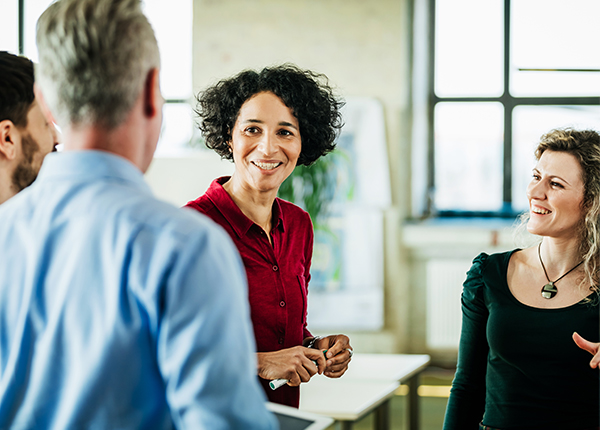 Media Inquiries
Sharing Our Stories
We love sharing our stories of humanity, innovation, and success, so we welcome all media inquiries.  Our press team is here to answer questions, set up interviews and provide expert points-of-view on the industry and markets we serve.
Media Inquiries
News
The Latest From Enlyte
There's always something happening at Enlyte. Keep up with all of the latest news from Enlyte, as well as Mitchell, Genex and Coventry.
See More
Careers
Interested in Joining the Enlyte Team?
Search Jobs