About Enlyte
The Enlyte Experience
Enlyte businesses share a dedication to innovative and thoughtful solutions that improve outcomes for our clients and the people they serve. Our teams celebrate collaboration, with the industry and each other, creating brighter outcomes for everyone.
ENLYTE CULTURE
The Things We Share
The understanding we have for our clients is built on compassion. We believe in collaboration to create solutions that have a meaningful impact. We pay attention to the details, working with rigor, so we provide trust and confidence for our clients. We believe in smart solutions that innovate and transform how we work, how our clients perform, and how we can help move the industry forward. And we encourage others to share our enthusiasm for the work we do, changing lives for the better.
Enlyte Values
Our Core Values
The Enlyte team shares a strong commitment to each other and the clients we serve. With a sense of caring that is expressed in many ways. In how we behave, the way we work, and the guiding role we play for our clients and the industry as a whole.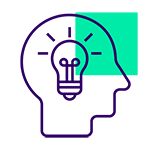 Ingenuity
Knowledge and inspiration drive us to better solutions.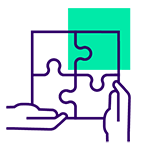 Collaboration
Working together makes us better.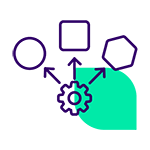 Adaptability
Always responsive to new opportunities and challenges.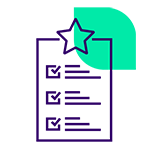 Rigor
Driven to deliver quality, while earning trust.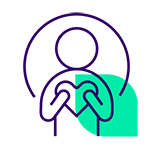 Empathy
Caring and understanding at the heart of all we do.
Mitchell, Genex, Coventry
A Powerful Family of Businesses, One Shared Vision
Mitchell, Genex and Coventry share a commitment to partnering with clients to improve their businesses and the lives of the people they serve by delivering the right solutions in the right place, at the right time.